In Bodyweight Sports we offer various services for people who want to learn calisthenics or improve their health. In addition to the beautiful calisthenics accommodation, we can also provide on location or online services. Below they are listed for you!
Calisthenics training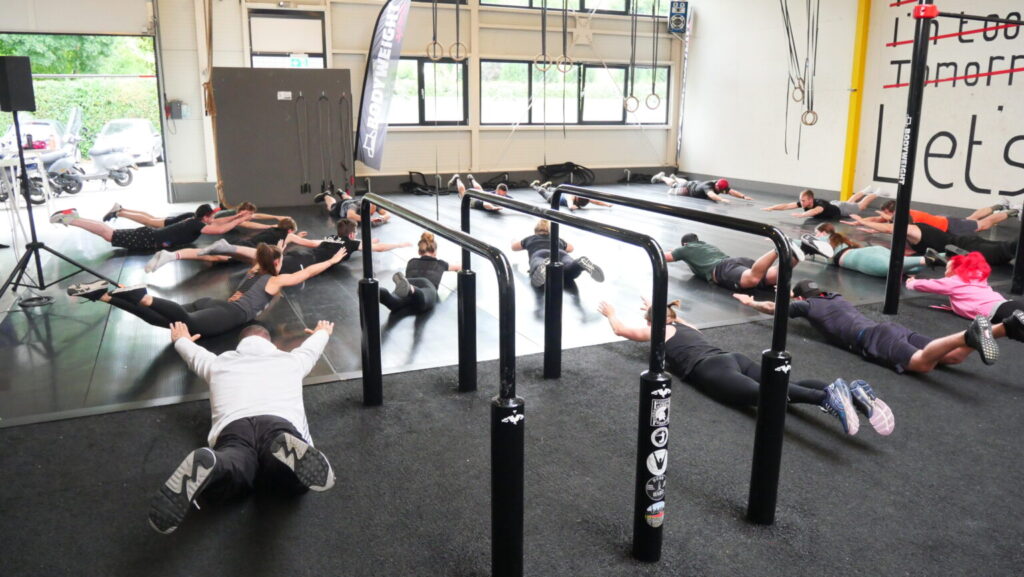 Calisthenics classes
We have been increasingly offering calisthenics classes since 2015. There are currently very few places in the country where you can follow professional calisthenics training on a daily basis, which makes exercising in our association a unique experience.
We offer different types of calisthenics group lessons, click on the lesson types below to read more about them.
Calisthenics workshops
We offer calisthenics workshops on location for sports clubs, companies, foundations and associations. In consultation, different types of workshops can be provided, if possible even on a structural basis. Click the button below for more information.
Calisthenics demonstrations
For (sports) events we have a team of athletes ready to provide a professional calisthenics demonstration. Click the button below for all the information.
Nutrition and fasting
Nutrition is of course very important to maintain a healthy and strong body. Our coaches are active in helping athletes to achieve their goals. A healthy diet and eating schedule are essential for this.
As a service we offer nutritional consultations on location or online, we have also developed various productions to work with independently. Click the button below for more information.
Bodyweight Sports Productions
Are you curious about the ways in which you can get started yourself with the support of our calisthenics experience? Check out our exclusive productions with which you can learn different calisthenics skills, take your training to the next level or how you can improve your eating pattern. Perhaps you'll discover your next workout with the button below!
---